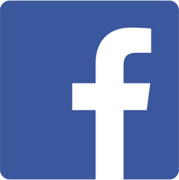 The first step in the registration process is to agree to the Entry Eligibility and Rules, and then proceed to enter your contact information.
Entry Eligibility Requirements
Skips are responsible for ensuring eligibility of their players. An ineligible player will lead to disqualification of the team at any stage of the Bonspiel and forfeiture of the entry fee.
Teams are to consist of any combination of male and female "Oil Patch" personnel and may if desired consist of one (1) non-"Oil Patch" member (male or female) who MUST play lead or second.
All "Oil Patch" team personnel must be either on the active payroll or an annuitant or retiree of companies actively participating in the following phases of the oil industry -- exploration, production, marketing, service and supply companies.
Re-stated: All "Oil Patch" personnel must be employees, annuitants or retirees of a company:
- Which derives the majority of its income from the oil industry.
- Or a division of a company where the division derives the majority of its income from the oil industry.
- Or an individual of a company who deals exclusively and directly with the oil industry.
- Marketing does not include service station leases, garage and bulk station operators, unless on payroll of the marketing company.
Teams may contact the Entry Committee on eligibility questions. Entries may be reviewed for eligibility as received by the Entry Committee however Item #1 above will always be in effect.
For teams entering a non-"Oil Patch" member, that individual should be Registered on the Entry Form as "Non Oil Patch" under "Company Name".
Makeup of your team may be self edited/ammended on-line anytime prior to March 6th. Also makeup of the team may be adjusted on registration night with a maximum of two changes permitted. Permanent and/or substitute players must be registered with the Drawmaster prior to their game time and must play lead or second.
If an individual's name appears on more than one entry, those teams may be liable to disqualification.
Upon the submission of a Bonspiel entry, including any subsequent amendments thereof, all players listed on the entry understand that they are agreeing to the use of all information tendered or photos obtained as part of any Bonspiel event, for any internal purposes of the Alberta Oilmen's Bonspiel Association.
All curlers play at their own risk of injury.
Bonspiel Format
Size of Bonspiel:
- 32-64 Teams based on registration numbers.
- A Wait List will be started either after reaching 32 teams OR at some point during the last two weeks of February and only groups of eight teams will be taken from the Wait List as they become available.
- 4 Events (3 games guaranteed)
- Subject to eligibility rules listed above.
Canadian Curling Association Rules of Curling for General Play including the 5 rock free guard zone are to apply.
All games, including finals, will be 8 ends. To keep the draws on time, a 100 minute buzzer will be used to notify teams to complete the end they are playing plus one more. Tied games will be decided by playing "Skips Rocks", except for the semi-final and final games, which will be decided by extra end(s). The semi-final and final games will NOT be buzzed.
The "Skip Rocks" end shall be played in the following manner: the team who tied the game will play first. One rock with normal sweeping will be allowed, but there is to be no sweeping by the opposition behind the Tee Line. The skip's rock finishing in the house and closest to the button will be declared the winner. If neither rock finishes in the house the skips will repeat the end until a winner is decided.
All teams will be shown on the Draw as their respective "Team Name" which was specified on the entry form.
Banquet has been canceled due to the pandemic.
Entries will be accepted until March 1st unless advised otherwise.
Entries accepted on a "first come - first serve" basis.
Entry Fee $300 per team.
Bonspiel Curling start times for each day are determined by the Drawmaster and will be posted the Wednesday prior to the event.
Donations
The Alberta Oilmen's Bonspiel Association Finance Committee extends a thank you to all individuals and companies for their valued donations. Every contribution, regardless of the amount, will be appreciated and will ensure us all a successful Bonspiel. Donations will be recognized by categories as follows:
Platinum - $650 and above
Gold - $450 - $649
Silver - $250 - $449
Bronze - $100 - $249
Registration
All teams must register on this website prior to March 1st.
All inquiries: contact info@aob.ab.ca
Draw times will be posted on this website.
Failure to register as directed will result in the cancellation of entry.
Be Sure...
All parts of the registration form have been completed correctly.
If paying by cheque:

Your cheque is enclosed and made payable to the"Alberta Oilmen's Bonspiel Association". Payment must reference the Team ID numbers.
All team members are eligible as per rules above.
Members of your team do not appear on any other team.
Mail your entry fee to:
Alberta Oilmen's Bonspiel Association
P.O. Box 6180, Postal Station D
Calgary, Alberta
T2P 2C8
I Agree